DINING
LIVE A GASTRONOMIC EXPERIENCE
With an exclusive gastronomic offer, the HOTEL CHARLESTON SANTA TERESA offers its guests and clients an extensive menu of international and local dishes in its three restaurants, one of them by chef Harry Sasson, internationally recognized on the list of the best restaurants in Latin America. Plaza Santa Teresa is in front of the hotel and La Terraza located on the top floor of the hotel with the best view of the city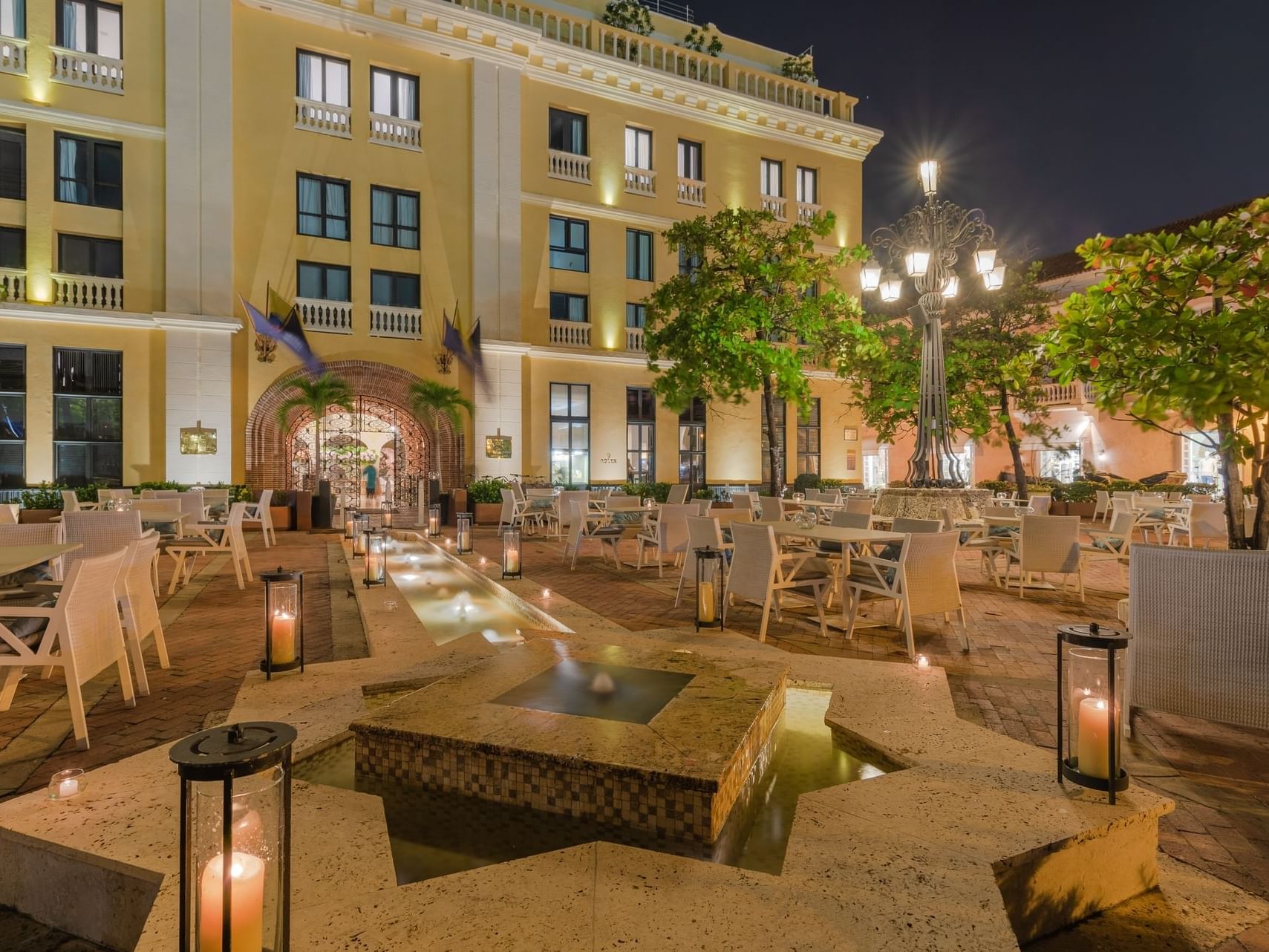 As evening falls, the sky begins to fill with stars and Cartagena discovers its fantastic night, that is when the music takes over the Plaza de Santa Teresa.
At the time of the aperitif, the conversation, and the meeting, no place is better than this, an exclusive and varied offer to dine with the fresh breeze of the Caribbean, the view of the walls and the Baluarte de San Francisco Javier, which enclose the charm of the old city and its social and cultural life.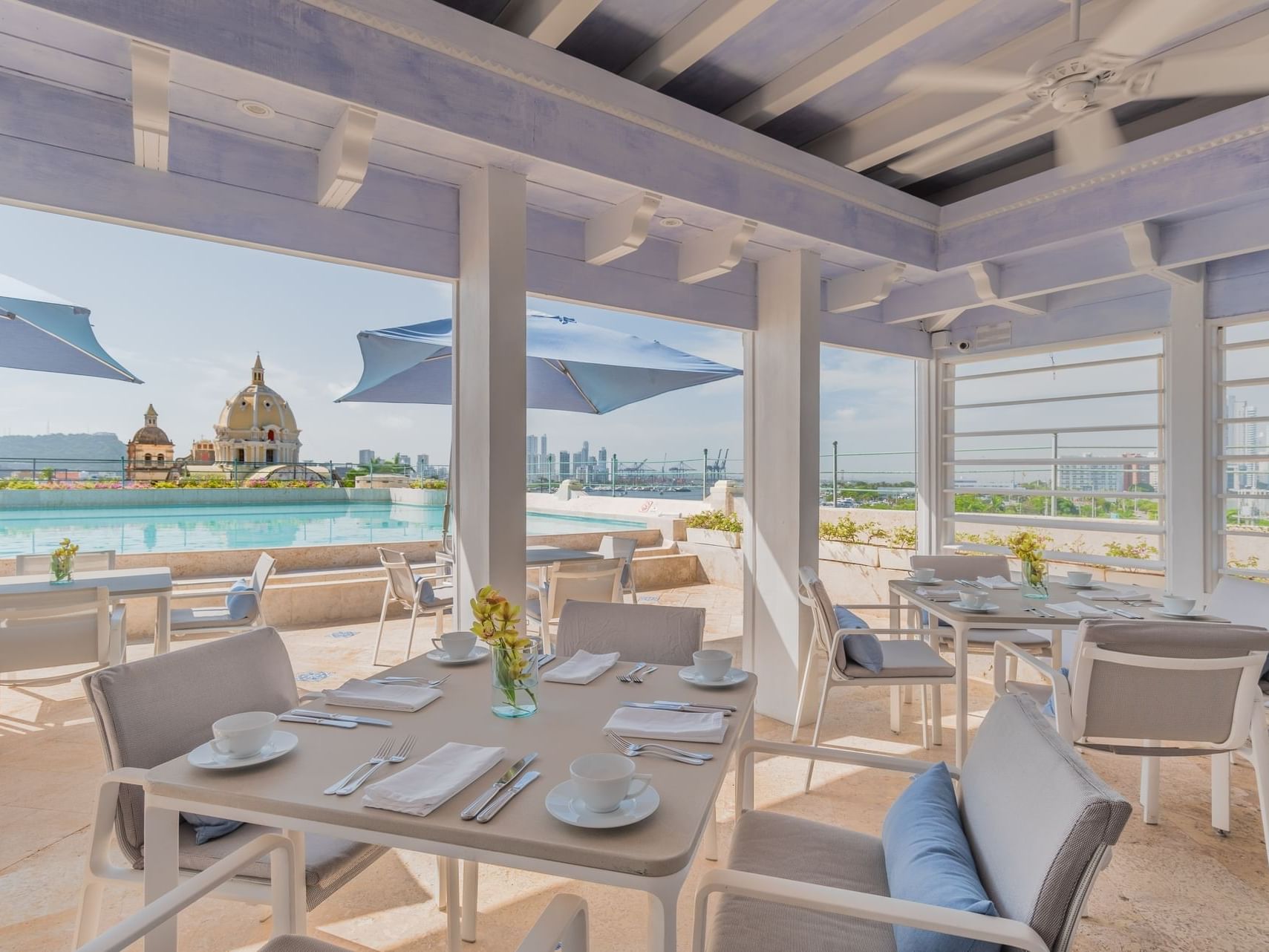 Enjoying the gastronomy of the world at La Terraza restaurant is like being at the gates of heaven to let yourself be captivated from there with the view of everything that Cartagena is; its historic domes; the towers that rise in the modern city, and the infinite line of the sea that combines in blue with the panoramic pool from the top of the cloister.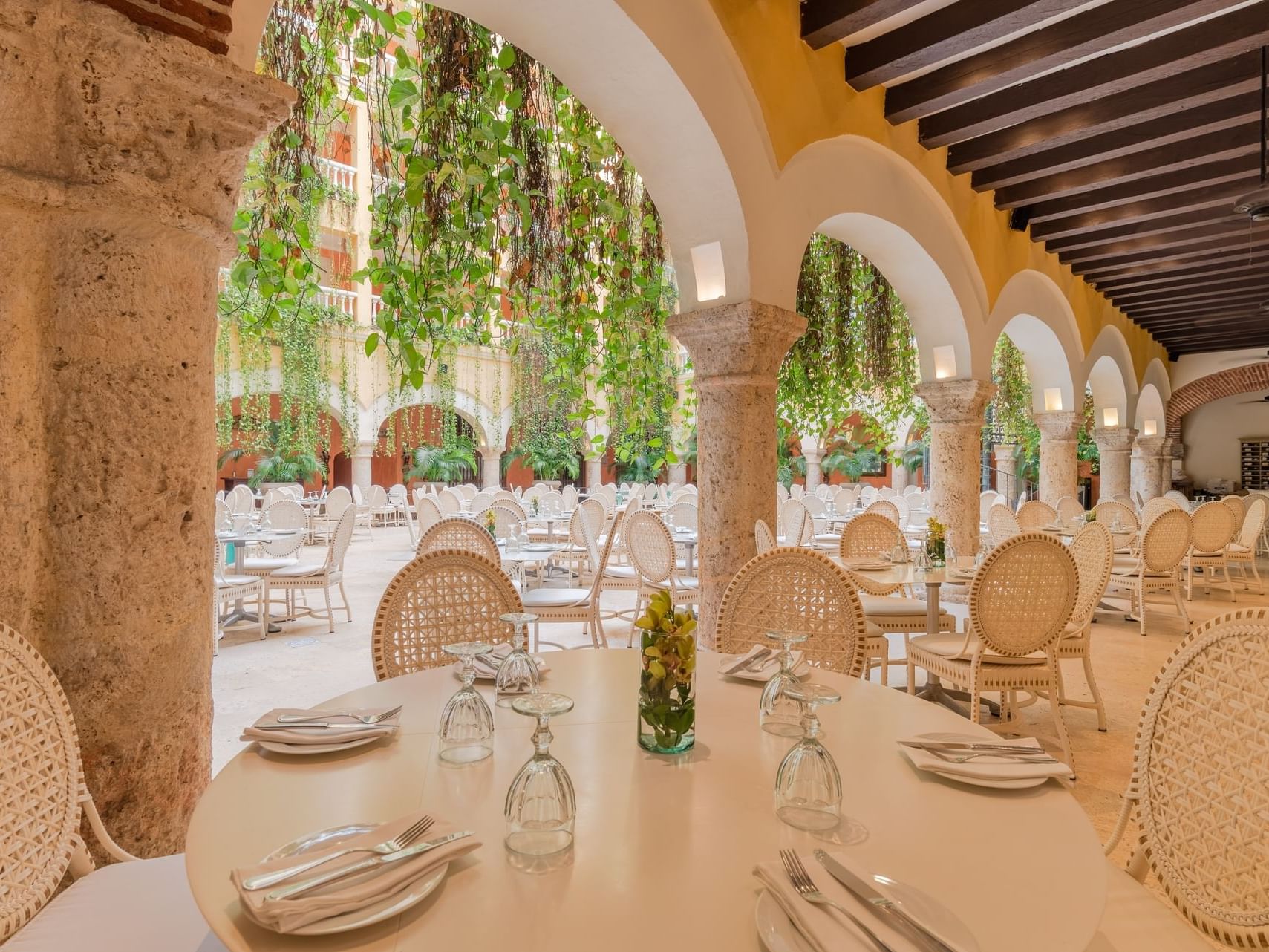 In the republican patio, where in other times the voices of girls and boys from the school vibrated and noodles were prepared for the city, today you can experience a factory of exquisite flavors in charge of one of the best chefs in Colombia. Harry Sasson, renowned chef who came to Cartagena from the restaurant of his own name. His experience and knowledge allow him to design high-level menus and mix the culinary tradition of Cartagena with international gastronomy to satisfy the most demanding tastes and the most exquisite palates.