SANTA TERESA SPA
DISCOVER WELLNESS AN OASIS OF TRANQUILITY
A space designed for relaxation, combining modern and oriental techniques to offer a unique and exclusive experience. This experience will be an opportunity to enjoy an intimate space with body treatments, wet areas, massages and essential rituals.
"
Slideshow
LUXURY TREATMENTS
OXYGEN RITUAL
Applying temperature changes (hot or cold) in this water circuit will re-oxygenate the body's circulation. (hydromassage bathtub, steam bath and shower)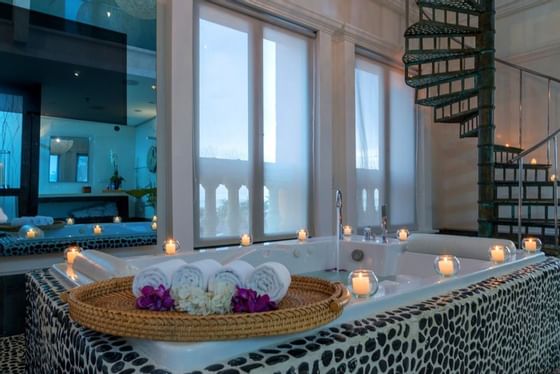 Hydro-massage tub
Thanks to the pressure of the water, it provides moments of relaxation with hydrotherapy sessions throughout the body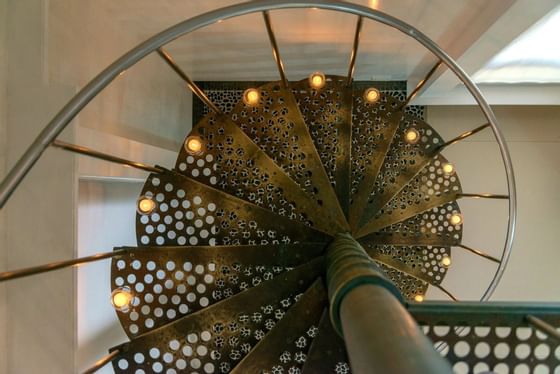 Aromatherapy
Is a complementary therapy that uses a plant's aroma-producing oils (essential oils). Essential oils are taken from a plant's flowers, leaves, stalks, bark, rind, or roots.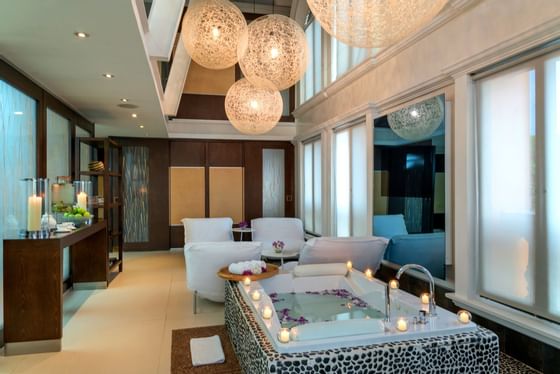 Deep Tissue Massage
It involves applying firm pressure and slow movements to reach deeper layers of muscle and fascia (the connective tissue that surrounds muscles).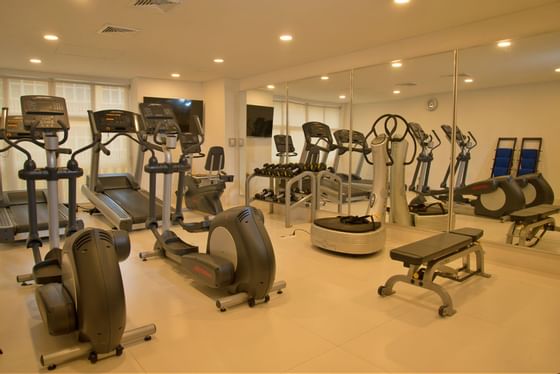 Gym
Is a facility that promotes physical activity, provides a safe, functional, and comfortable workout environment, and creates a pleasant and enjoyable atmosphere for recreation and socialization