CARTAGENA
LET YOURSELF BE ENCHANTED BY EVERY CORNER OF THIS CITY
Located in the heart of a UNESCO World Heritage Site on Colombia's Caribbean coast, Hotel Charleston Santa Teresa is a jewel in Cartagena's tourist crown. This city has a wealth of attractions and offers visitors the opportunity to revisit the colonial era. Walking through the city is an experience that can transport you through the centuries and allows you to enjoy the sounds, smells and tastes of the Caribbean coast of Colombia.
Hotel Charleston Santa Teresa
La Popa Convent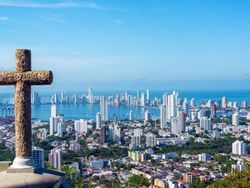 Historical and religious monument, located on the top of the hill of the same name, with the best view of the city.
See details
Fortress San Felipe De Barajas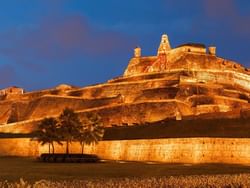 On the outskirts of the walled city, is the Fortress of San Felipe de Barajás. Built in the 17th century by Spanish colonial forces, this fortress offers a gateway to the past with its labyrinthine tunnels, galleries, slopes and traps, all to protect against potential intruders.
See details
Rosario Islands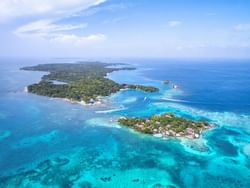 The archipelago of islands in the Caribbean, surrounded by crystal clear waters, perfect for a moment of rest and nautical activities.
See details
Inquisition Palace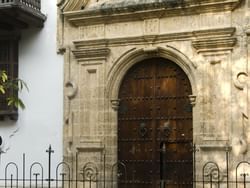 The museum preserves the religious history of the Catholic Church at the time of the city's Inquisition.
See details
Slideshow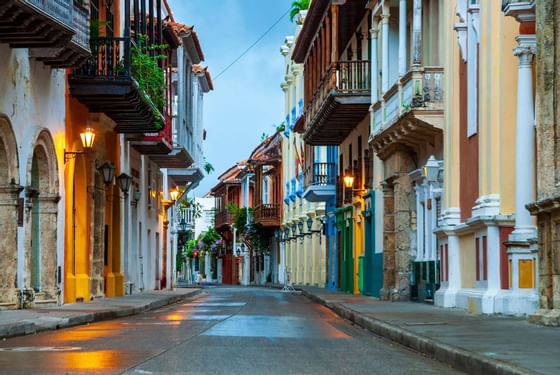 CARTAGENA | THE CHARM OF THE CITY AND ITS WALLS
Let yourself be enchanted by the colonial and republican architecture of this fortress city, where its shady squares and cobbled alleys are adorned by balconies brocaded with blooming Bougainvillea.
​Take a romantic carriage ride through the Old City and see firsthand what has made this one of the most iconic cities in Latin America and the inspiration for so many great literary works.