ABOUT US
CARTAGENA - COLOMBIA​
MODERNITY IN HISTORY WALLS
LEARN ABOUT MORE ABOUT OUR HOTEL
Recognized as one of the best luxury hotels in Cartagena, the Hotel Charleston Santa Teresa invites you to contact us for more information about our hotel and facilities.
SANTA TERESA
​THE CHARM OF A HISTORICAL HOTEL
Connect with the history that surrounds the walled city from the internal and external spaces of the hotel.
Have all the relevant and interesting information at hand, very close to you.
General Information of the Hotel
With an ideal location, in the historic center of the city of Cartagena, declared a World Heritage Site by UNESCO, the hotel enjoys a fantastic location at the north-western entrance that has made it the most recognized postcard. With contemporary interiors that combine comfort, luxury, history and the atmosphere of the Colombian Caribbean.
87 rooms and suites
Harry's Cartagena Restaurant
Plaza Santa Teresa Restaurant
La Terraza Bar Restaurant (exclusive guests)
3 Halls for Events, Meetings, Conferences and Weddings
Santa Teresa SPA
Pool & Solarium
Map and Indications
Location
Situated in the old town, the Hotel Charleston Santa Teresa is ideally located for you to explore the main attractions of the city.
Few meters from the shops, restaurants, and cultural attractions of the historic center
5 minutes from the main churches and historical monuments
10 minutes from the Convention Center
10 minutes of Gethsemane
15 minutes from Bocagrande
15 minutes from Rafael Nuñez International Airport
CARRERA 3 # 31-23
Centro Histórico, Plaza Santa Teresa
Cartagena - Colombia
Hotel Charleston Santa Teresa
La Popa Convent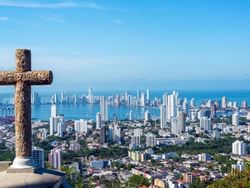 Historical and religious monument, located on the top of the hill of the same name, with the best view of the city.
See details
Fortress San Felipe De Barajas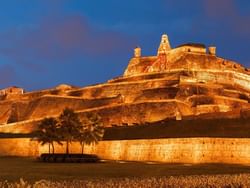 On the outskirts of the walled city, is the Fortress of San Felipe de Barajás. Built in the 17th century by Spanish colonial forces, this fortress offers a gateway to the past with its labyrinthine tunnels, galleries, slopes and traps, all to protect against potential intruders.
See details
Rosario Islands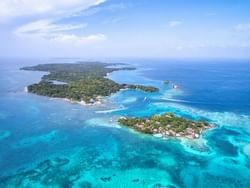 The archipelago of islands in the Caribbean, surrounded by crystal clear waters, perfect for a moment of rest and nautical activities.
See details
Inquisition Palace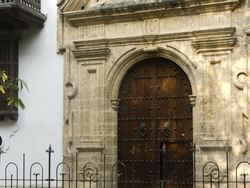 The museum preserves the religious history of the Catholic Church at the time of the city's Inquisition.
See details